Bad Hair a Requirement?
Is Paul Allen so self-conscious about his horrible hair that he has instituted a "hair-code" for all Blazer brass that requires them to follow his hideous hair styling techniques? As you can see in the photo below, all three of the team's top executives are sporting a different variety of the same sickening, slicked back mullet hairdo. I smell a conspiracy...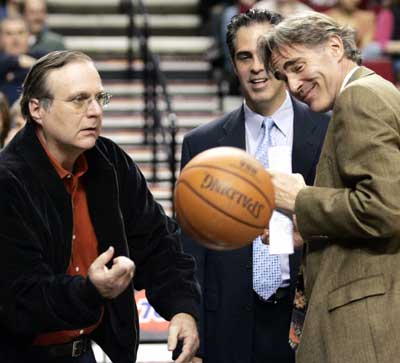 This picture makes me sick...
Picture courtesy of China News Daily